Promote your business in the Rainbow Pages APP (Apple and Google), annual print publication, website and newsletter.
Reach members of the LGBTQ community and the allies who support equality for all individuals. Rainbow Pages reach a wide audience throughout Southwest Florida through a variety of ways, including print and digital. If you are interested in more information about advertising, please fill out the form and someone will contact you as soon as possible.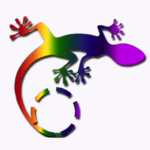 APP
The Rainbow Pages app is free of charge to download and includes businesses, organizations, events, photos and more. Search Rainbow Pages SWFL in the app stores.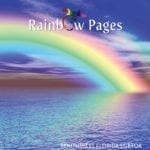 Print Publication
About 5,000 copies of the print publication are distributed throughout Southwest Florida. It includes events, businesses, photos and more. Find out where you can get a copy.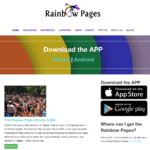 Website
Our website is constantly updated with information, events, photos, resources, news, blogs, businesses and more. We currently have about 500 unique visitors a month and growing!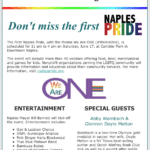 Newsletter
A newsletter goes out at least once a month and includes information about upcoming events, photos, new businesses, news and more. The subscriber list is at 500 and growing rapidly!