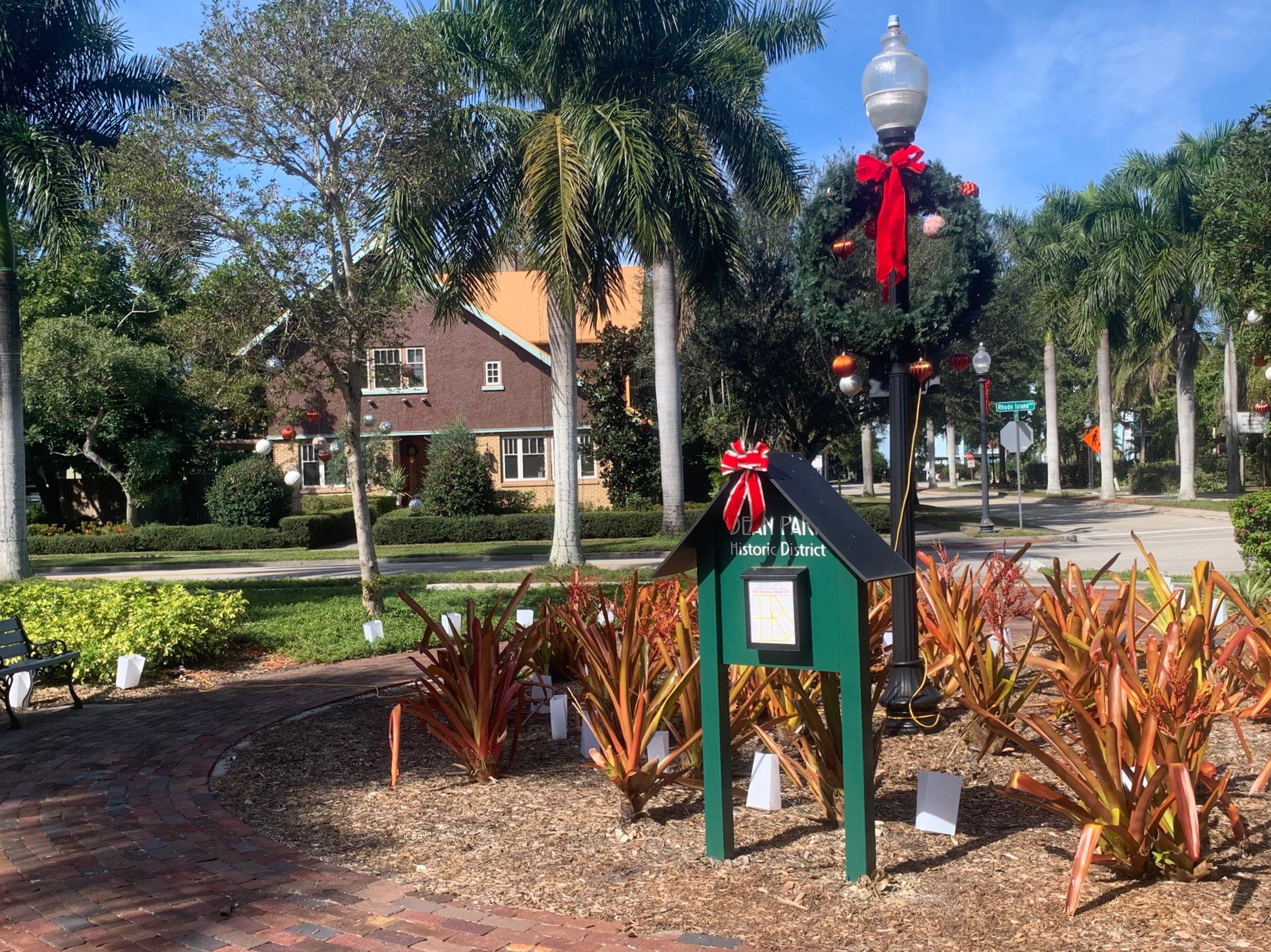 Date
Dec 08 - 31 2021
Expired!
DEAN PARK HOLIDAY STROLL
Dean Park, one of the oldest neighborhoods in Fort Myers, welcomes everyone to its Annual Holiday Stroll, a self-guided walking tour of the historic homes in the century-old neighborhood. Visitors are welcome to stroll through Dean Park Historic District, guided by a free walking tour map showing the location of 50 historic homes, with a photo and historical facts about each home. The brochures are available at the green kiosk located at the Dean Park Triangle, a small neighborhood park at the intersection of Cranford Avenue and Providence Street.
Dean Park also celebrates the holidays with a holiday lighting display on the Triangle, red bows on its streetlights and holiday lights on many of its historic homes. For more information on Dean Park Historic District and its homes, visit deanpark.org.